Every health problem listed has been associated with Vitamin D deficiency
The percentage of people with low vitamin D has also DOUBLED in a decade
Have the health problems increased so slowly that,
like the slowly heated frog, we have not noticed?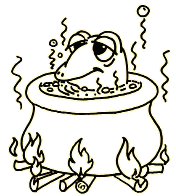 Example Charts

Some of the increased health problem incidence might be attributed to an aging population.
But note: Many charts such as Alzheimer's, Parkenson's, Clostridium difficile, etc. are age-compensated.
that is, it is the % increase for that age group, rather than the % increase vs the entire population.
See also Vitamin D Life
Peroxynitrite – possible cause of increases in many heath problems – Jan 2018))
See also web for other increases
| | |
| --- | --- |
| 1 in 6 | is learning disabled; |
| 1 in 9 | has asthma; |
| 1 in 10 | has a mental disorder; |
| 1 in 13 | is severely allergic to food; |
| 1 in 20 | has epilepsy; |
| 1 in 50 | has autism |
| 1 in 400 | has diabetes |

Short url = http://is.gd/increasedisease