Targeting the virus directly: Selenium, herbal tea licorice,
Blocking viral replication :Vitamin D, Folic, betaine and S-adenosyl-methionine.
Supporting immune function: of glutamine, whey protein isolate, vitamin A, vitamin D, fish oil, and zinc
Supporting cellular and whole-body health: exercise, low-carbohydrate diets, coenzyme Q-10, lipoic acid, and acetyl-L-carnitine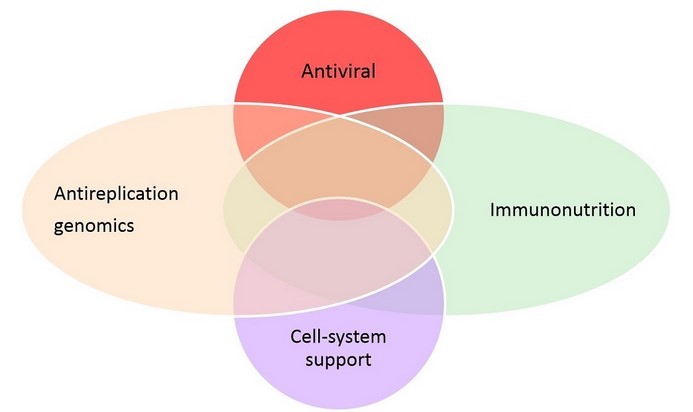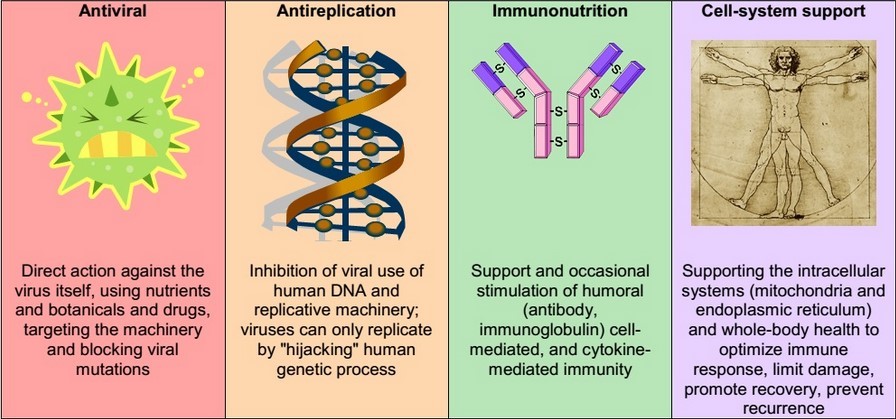 Alex Vasquez DC ND DO FACN is the author of many books (including Functional Medicine Rheumatology, AntiViral Strategies and Immune Nutrition, and the recent 700-page textbook "Functional Inflammology: Volume 1") and more than 100 publications in professional magazines and peer-reviewed medical journals, such as British Medical Journal (BMJ), Journal of Clinical Endocrinology and Metabolism, Journal of the American Medical Association (JAMA), Alternative Therapies in Health and Medicine, and Arthritis & Rheumatism, the Official Journal of the American College of Rheumatology.
The peer review paper, which was the basis on the GreenMedInfo article is in English and Spanish
&nbspDownload the PDF from Vitamin D Life.
Vitamin D References from GreenMedInfo (without hyperlinks)
Vasquez A, Manso G, Cannell J. The clinical importance of vitamin D (cholecalciferol). Altern Ther Health Med. 2004 Sep-Oct;10(5):28-36 *http://antiviralnutrition.com/pdf/vasquez_2004_vitamindmonograph-athm.pdf. Roth et al. Acute lower respiratory infections in childhood: reducing the global burden through nutritional interventions.
Bull World Health Organ. 2008 May;86(5):356-64. Yamshchikov et al. Vitamin D for Treatment and Prevention of Infectious Diseases: A Systematic Review of Randomized Controlled Trials.
Endocr Pract. 2009 Jun 2:1-29. White JH. Vitamin D signaling, infectious diseases, and regulation of innate immunity.
Infect Immun. 2008 Sep;76(9):3837-43. Cannell et al. Epidemic influenza and vitamin D.
Epidemiol Infect. 2006;134(6):1129-40. Autier P, Gandini S. Vitamin D supplementation and total mortality: a meta-analysis of randomized controlled trials.
Arch Intern Med. 2007 Sep;167(16):1730-7. Grant WB. Hypothesis—ultraviolet-B irradiance and vitamin D reduce the risk of viral infections and thus their sequelae, including autoimmune diseases and some cancers.
Photochem Photobiol. 2008 Mar-Apr;84(2):356-65. Fetahu et al. Vitamin D and the epigenome.
Front Physiol. 2014 Apr 29;5:16. Carlberg C. Genome-wide (over)view on the actions of vitamin D.
Front Physiol. 2014 Apr 29;5:167. Abu-Mouch et al. Vitamin D supplementation improves sustained virologic response in chronic hepatitis C (genotype 1)-naïve patients.
World J Gastroenterol. 2011 Dec 21;17(47):5184-90. Nimer A, Mouch A. Vitamin D improves viral response in hepatitis C genotype 2-3 naïve patients.
World J Gastroenterol. 2012 Feb 28;18(8):800-5
(Subtitle) Against Colds, Flu, Herpes, AIDS, Hepatitis, Ebola, Dengue, and Autoimmunity:
(Subtitle continued) A Concept-Based and Evidence-Based Handbook and Research ...
Practical Use (Inflammation Mastery series) $10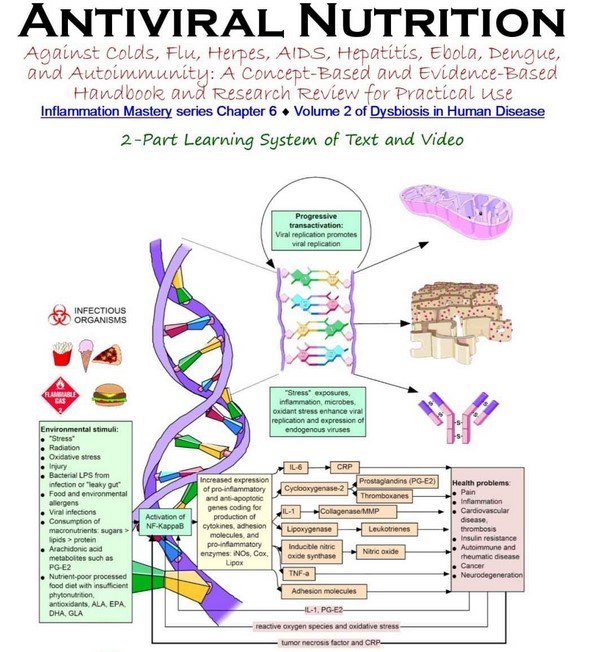 Update Dec 16, 2014 - I bought the book. Huge amount of detail on many of the diseases that vitamin D helps prevent/treat may be due to virus - both to human cells and the non-human cells in our gut

http://antiviralnutrition.com/ has links to videos, conferences, and tells how to get automatic updates to the book
About Vasquez: from the book

---
See also Vitamin D Life